This burgeoning city of nearly 385,000 people is attracting attention and top rankings across industries in 2022.
Bankrate
names Tampa as the 5th best place to live in America for its open-minded equality, educational and professional opportunities, and the added perk of no state income tax. Situated on Hillsborough Bay at the mouth of Hillsborough River, Tampa is a watersports and outdoor recreation playground.
Wallethub
named the city as the 4th best get-out-and-play destination in America. As all of America has seemed to be packing up and moving to find new opportunities in new locales post-pandemic, Tampa has been the
2nd most popular relocation destination
, coming in right behind the Florida coastline sister city of Miami.
If you are interested in Tampa luxury homes, read on for the
Pardo Calistri Group
's guide to what makes downtown Tampa such an excellent place to live.
An excellent economy
Photo courtesy of Shutterstock
Tampa has long prized its reputation as the "Wall Street of the South," attracting industry leaders in the
finance and technology markets
, but banking and finance are not the only industries contributing to the strong economy and growth mindset of Tampa. University of South Florida's Health department and the University of Tampa's College of Natural and Health Sciences are leading the way in biological research and development.
Tampa is ranked as one of the top
technology
industry "hot spots" in the United States. Dozens of companies have chosen Tampa as the ideal location for their corporate headquarters, so chances are good that you'll be mingling with the folks of such diverse companies as
Citigroup
,
USAA
, and
Amazon
. Additionally, the presence of
MacDill Air Force Base
has led to a strong
defense industry
, the development of intelligence, and one of the nation's largest veteran work forces.
Downtown living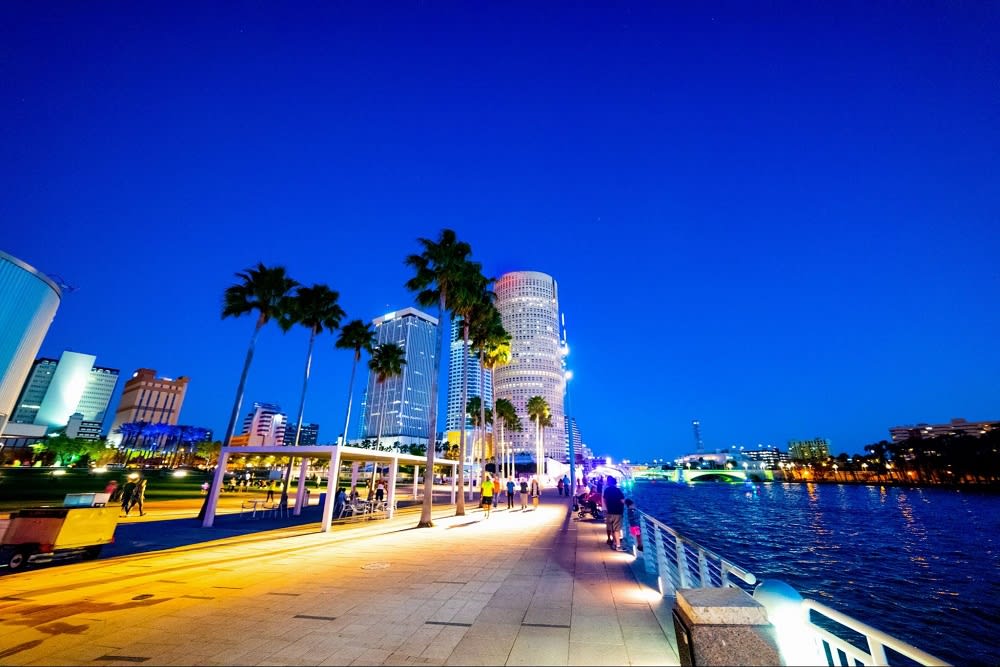 Photo courtesy of Shutterstock

Downtown Tampa real estate is beautifully situated on the waterfront of Hillsborough River on the west, and Garrison Channel wraps around downtown to the south and east. Here, residents and visitors alike will find a lively cultural scene.
Enjoy outdoor art along the
Tampa Riverwalk
or browse the galleries of the
Tampa Museum of Art
or
Mergeculture Gallery
. See a live staged performance in a variety of urban
theaters
. Enjoy globally inspired cuisine at a host of upscale or casual
dining restaurants
. Explore the
Glazer Children's Museum
or
The Florida Aquarium
with the whole family.
Tampa's downtown area ranks high in walkability, meaning you can park your car in the garage and leave it there until your next road trip, and easy access to stores and attractions leaves everything you need right at your fingertips. Public transportation via the nostalgic
TECO streetcar system
can deliver you right to the door of your favorite boutiques, restaurants, and entertainment venues.
Schools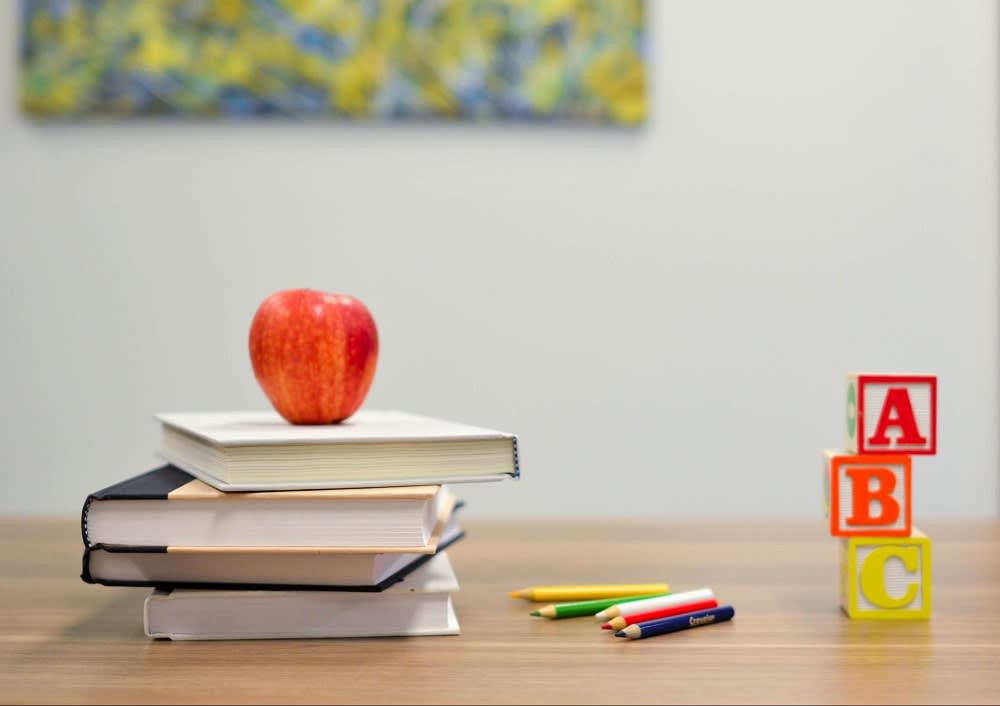 Photo courtesy of Unsplash
If you are considering moving to downtown Tampa with your family, you will find quality educational opportunities available throughout all the stages of learning. Downtown Tampa is served by the Hillsborough County School District, and several
top-rated schools
are located in this area.
Education doesn't stop with high school graduation in Tampa. Tampa is a university town, home to the
University of Tampa
, located in the heart of downtown, and the
University of South Florida
, as well as a variety of other technical and vocational schools.
New developments
Tampa is poised and prepared to continue welcoming new residents and guests into the city. Multifaceted
renovation and expansion projects
are underway at the Tampa Airport and Tampa Convention Center, making Tampa even more accessible for growth. A unique and sustainable urban development project is underway for Water Street as well. The cityscape currently underway seeks to draw people to the waterfront with tree-lined avenues, provide pedestrian accessibility, and provide opportunities for new business and residential development. Tampa is seeking to redefine downtown Tampa real estate, and in so doing, provide a model for other growing cities across America.
Cost of living
The
cost of living
in Tampa is on par with national averages in a number of key categories. While groceries and transportation may be slightly higher than in other parts of the country, housing, healthcare, and utility costs are slightly below average. Overall, Tampa is a very affordable place to live, and the comparatively modest pricing of real estate, combined with the current and anticipated growth and development, make Tampa a great place to invest.
Market trends
Youthful vibrancy and the question, "What's next?" seem to pervade development and the Tampa real estate market.
As of July 2022
, the median sales price of single-family homes in the Tampa-St. Petersburg-Clearwater area was $415,000, which is a 22.8% increase from July 2021. The median time to contract was just eight days, and the median time to sale was 47 days. Available inventory has also improved slightly, with a
1.7%
increase in new listings since last year.

What does all of this mean? Tampa is on the move, and the competition provided by increasing inventory has begun to make the market more favorable for buyers and move it back into a healthy balance between buyers' and sellers' markets.
Come see Tampa for yourself
You must be thinking, "Surely all of this is too good to be true!" We assure you, it is not, and we cordially invite you to come and experience Tampa for yourself. The agents at the
Pardo Calistri Group
are the experts at everything "Tampa" and would love the opportunity to introduce you to all that this gorgeous city has to offer you. Whether you are looking to relocate, make wise financial investments, or are considering a second home among hip, urban downtown Tampa real estate, the team can answer all of your questions and guide you through every step of the process. Get started today!

*Header photo courtesy of The Pardo Calistri Group